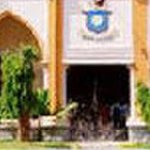 Nizam College
Hyderabad, Andhra Pradesh
Nizam College, Hyderabad was established in 1887 is now 120 years old. Its founder was the eminent Dr. Aghorenath Chattopadhyaya. This college came into existence through the amalgamation of Hyderabad School (Nobel School) and Madrasa-I-Aliya. Mr. P.H. Hodson was its first British Principal. Initially it was the University of Madras for 60 years and was made a constituent college of Osmania University on February 19, 1947. Many of today leaders in the Nation and State from this region have passed through the halls of this historic college.
Although a constituent college of Osmania University in view of its high degree of the academic performance Nizam College was conferred academic autonomy in 1988-89 at the undergraduate level. Academic autonomy became operational from 1989-90 by the directive of the University. Under autonomy the college is empowered to form its own syllabus, introduce new courses or combinations, and conduct examinations including setting of the question papers, valuation and declaration of the results at the undergraduate level.
Keeping the UGC recommendations in view, Nizam College was the first among O.U. Colleges to introduce the Semester System at the under-graduate level in all the faculties from the academic year 1990-91 and the Semester System continues even at present. During the academic year 2004-05 the college was chosen as a College with Potential for Excellence. NAAC Accreditation was achieved in the year 2005.
Source: http://www.minglebox.com/college/Nizam-college-Hyderabad
Courses
Information Technology
2 Courses
Physical Sciences
2 Courses
Trending Colleges Near Hyderabad