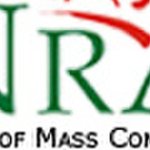 NRAI School of Mass Communication Management and Technology
Delhi, Delhi
We, at NRAI, have a mission but a mighty task. Our mission is to enlighten and enrich the educational experience and provide learning environment to the new generation.
NRAI provides the combination of state- of- the- art technology and the guidance of expert professionals, as our faculty, to help you to become a better professional in prospective career. In NRAI, you are assured of rich academic experience along with practical exposure in your profession in order to realize your future ambitions.
We, at NRAI, provide you platform to leap and achieve your career ambitions in the industry. NRAI has conducted more than 500 workshops on business management, aviation, hospitality, fashion, information technology (IT) and media -related topics with leading business houses.
NRAI is associated with The Hindustan Times to conduct workshops in more than 200 schools in Delhi and National Capital Region (NCR).NRAI has been profiled by BBC, NDTV, Doordarshan, S1 and various satellite channels along with coverage in the Times of India, Indian Express, Hindustan Times, Los Angeles Times, The Hindu The Week, and many more. The business scenario in this new era needs new breed of global managers with vision and drive to deal with a fast- phased business environment.
Besides having a global vision, they need to possess the capacity and expertise to organize information,manage human resources, formulate action plans, cope with multiple stress and have the depth of business knowledge so as to meet required competition head on. In response to these new challenges, NRAI established school of Mass Communication, Management and Technology to develop and train the next generation of professionals.
The institute offers an inspiring learning environment that transforms young students into innovative entrepreneurs.
NRAI has well-qualified and experienced faculty with specialization in areas like management, journalism and mass communication, hospitality, tourism and aviation, fashion technology, IT and computer application .
The courses at NRAI expose students to concepts, techniques and decision- making tools through an interactive learning process.
source : www.nraismc.com
Trending Colleges Near Delhi