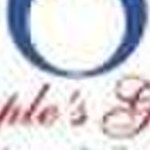 Peoples Dental Academy
Bhopal, Madhya Pradesh
People's Dental Academy, Bhopal was established on 2004 under the aegis of Sarvajanik Jankakyan Parmarthik Nyas. PDA is affiliated to Barkatullah University (B.U) for the BDS course. PDA has the required approvals of the Dental Council of India and the Ministry of Health & Family Welfare (Govt. of India) as well as the Govt. of Madhya Pradesh.
The Institute is ISO-9001-2000 certified. The PDA's mission is to educate and train students to ensure excellence in the practice of the art & science of the dental profession. This requires graduates to be technically skilled, knowledge able in the biological sciences, compassionate, and sensitive to the need of all patients and the community.
The academy fosters innovative teaching, research, scholarship and community service. Furthermore, the academy instills an inquisitive mind set and the need for lifelong learning among its faculty and students.
Source:http://www.minglebox.com/college/People-s-Dental-Academy-Bhopal
Address
People's Group, Bhanpur Bypass Road, Bhopal.- 462037
---
Connect
0755-4005361
Courses
Trending Colleges Near Bhopal