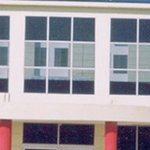 Pragyan Nursing College
Bhopal, Madhya Pradesh
The Pragyan College of Nursing is an academic health institution. It is a part of Pragyan Parishad Society. The Pragyan Parishad Society was established in the year 2002 under the Firms and Society Act., the registration number of society is 10706. The sole intention of the society through this educational institution is to pave the way for developing quality professional nursing personnel to meet the proliferated health care needs of the country.
The Pragyan College of Nursing is located besides the Rajeev Gandhi Technical University, Airport Road, Bhopal. It is about 10 kilometers from Bhopal main railway station.
The College is ideally situated in a huge campus with all infrastructural facilities including classrooms, nursing and science laboratories, library, auditorium, hostel mess and games field. The library has number of books beside journals from India and abroad. The library has the potential to develop further to fulfill the needs of the students.
The recent teaching methodology with the use of audio-visual equipment is adopted by the faculty of college during teaching learning activities.
Students are geared to maximize their potentials through formal lecturers, group discussions, laboratory sessions, field work and well planned clinical experiences under the able guidance of the faculty. The Governing Council of this college is the principal executive body of the college headed by the Chairman of Pragyan Parishad Society. The Governing Council is responsible to plan and monitor the academic development of the college.
Source:pragyancollegeofnursing.org/aboutus.htm
Address
Karondh Bypass Road, PO. Gandhi Nagar, Bhopal- 462036.
---
Connect
91-0755-3291659
Courses
Trending Colleges Near Bhopal