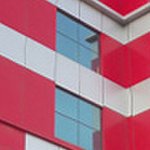 Priyadarshini Degree and PG College
Hyderabad, Andhra Pradesh
Priyadarshini stepped into the world of education in the year 1992. Since then it is making its mark in teteelaging the ambitions into intellectuals with its expedient erudite scholars with the following objectives.
Creating a sense of humility in the student Promotion and practice of virtues to attain the fullest development of one potential Developing deep and intense aesthetic sense Guiding the pupils towards the heights of truth and goodness Doing something more than filled minds and free minds To allow the body and mind grow together for a realistic and rational personality Provide the best opportunities for professional higher education to all the students of Priyadarshini Offer innovatively designed parameters to meet diverse demands of the employee Moding the young citizens to be well equipped with resources of knowledge to meet the unpredictable challenges of future times.
We at Priyadarshini believe in today and work for tomorrow. It is believed that all are blessed with same knowledge only it has to be brought out.
Priyadarshini believes that education takes a great role in making a person capable of doing things creative and novel. Priyadarshini is capable in configuring students into and ideal intellectuals.
We at Priyadarshini believe in making an ( Student) ordinary ray pass through the prism (Priyadarshini ) and getting the getting the outcome of (an efficent scholar) a rainbow.
Address
7-1-36, Dharam karam road, Ameerpet, Hyderabad 500016
---
Connect
91-40-23751457
Courses
Information Technology
1 Course
Trending Colleges Near Hyderabad