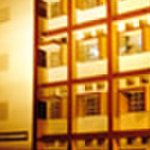 PSG Institute of Management
Coimbatore, Tamil Nadu
Welcome to the PSG Family of institutions of which PSGIM is a valuable member "Let there be charity, so that other people can share my family's prosperity". Inspired words from the Founder P S Govindaswamy Naidu. Nine years before an independent India emerged, this thought-seed was planted to further the cause of education and the first polytechnic was started. That was the beginning and the acorn today is a magnificent oak tree of excellence in learning.
Misery shared is misery halved. Joy shared is joy doubled. But knowledge shared is knowledge trebled. This has been the PSG Group's enduring philosophy.
PSG IM in its earliest avatar was a department and a part of the PSG Institute of Technology. Its genesis was in 1971 and metamorphosed into a full-fledged institute in 1994. The 40-year pedigree makes it one of the pioneering management education initiative in South India.
Coimbatore, a.k.a Kovai, provides a great environment for PSGIM to nurture its status and stature. The entrepreneurial buzz has made this city amongst the fastest growing in India. Apart from the l strengths of the pump and textile sectors which the city traditionally has had, it is also now emerging as an educational and medical hub of India. It is truly cosmopolitan in its texture and has gathered the best of India plc into its fold.
PSG IM is unique in many ways. For example, our students are taught Japanese and French: That's why we welcome you in so many languages , including * Yukoso in Japanese and Bienvenue in French
With best wishes and merci beaucoup !
The PSGIM Fraternity
Trending Colleges Near Coimbatore