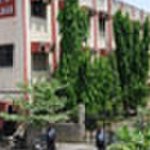 PWS College of Arts and Commerce
Nagpur, Maharashtra
The People's Welfare Society has opened new avenues for education when it established its first Arts and Commerce College in 1967.
This was one of the first colleges which opened in North Nagpur, an area grossly neglected and feared by people living in the other parts.
This institution especially caters to students from marginalized sections, providing various kinds of facilities and concessions for them. This institution has catered to many "first generation learners", who would otherwise be deprived of education.
This institution has had a long successful journey in higher education due to the positive response of the parents, students, teaching and non-teaching staff as well as the alumnae of the college. This has also been possible due to the encouragement of the management and its constant support to bring education to the grass root levels.
Trending Colleges Near Nagpur