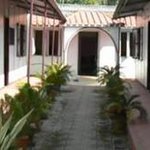 Rinpoche Academy of Management and Technology
Kolkata, West Bengal
RAMT is an Institute affliated with west bengal University of Technology.The university is well known to many in the education sector and the Industry. They have created a name and respect for themselves. It is extremely important that students get peace of mind and an ambience where they will be comfortable while studying. They should not be worried about anything other than their goals and careers that they want to pursue. Keeping the above in mind we have prepared a strong Infrastructure for our students.
They will be provided with Air-conditioned classrooms & computer Laboratory, one Reading room & library with up to date reading materials. These will contain all materials relating to the course and others where they can read and enhance their knowledge and widen their horizons as they go out to the real world from student life to professional life. The library at the moment contains approximately 3,000 books, reading materials and magazines. This will only be increased over a span of time. We also are setting up a strong placement cell.
To make it more convenient, we are including Sumo/Bus service to and from select points at specific timings for the pick up and drop of our students. Also we will be keeping an in-house doctor and a provision for dispensary in case of a minor illness or an emergency. Also, for those students needing a P.G. /Hostel facility, we will work out special rates for them at nearby locations for RAMT students. We are also in talks with various corporates for job placements once the course is completed. Also, we will try and work out schemes where students can also take up part time jobs.
Our focus along with educating and increasing the knowledge of our students will also be on giving them strong ethics, improving communication skills, inculcating business communication skills, getting them familiar with the Industry and grooming them into thorough professionals.
Source: http://kolkata.olx.in/rinpoche-academy-of-management-and-technology-iid-95523004
Address
Chiriamore, Daspara, Koikhali, 24 PGS (S), Kolkata – 52
---
Connect
0332321-4291
Courses
Information Technology
1 Course
Trending Colleges Near Kolkata