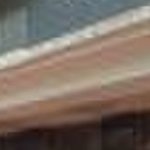 Rizvi College of Hotel Management and Catering Technology
Mumbai, Maharashtra
Rizvi Education Society is a Public Charitable Trust established under the Societies Act 1950 and registered under the provision of the Bombay Public Act, 1950. The main objective of the society has always been promoting education at all levels. Rizvi Education Society began with the College of Arts, Science and Commerce and Rizvi High School in the year 1985. It has now spread its wings and branched into Rizvi College of Architecture, Rizvi College of Hotel Management & Catering Technology, Rizvi College of Engineering, Rizvi Institute of Management Studies & Research and Rizvi Academy of Management, Rizvi Law College, Rizvi College of Education. Located at Rizvi Educational Complex, off Carter Road, Bandra (west), Mumbai, the picturesque and serene vicinity provides an ideal environment for students.
Apart from the institution in Mumbai, a Degree College of Arts, Commerce and Science and a Girls High School are currently functioning at Jaunpur (UP). Along with the Degree College of Arts & Commerce, a B.Ed. College and High School have also been started from the academic year 1999-2000 at Allahabad (UP). Rizvi Education Society has plans to establish Degree and Diploma Colleges in the areas of Pharmacy, Journalism and Medical Sciences.
Although Rizvi Education Society emphasizes on academic excellence, co-curricular and extra-curricular activities have been given their importance and play a significant role in the lives of the students. In span of few years, Rizvi Education Society has given a lot of talent to the sports loving city. Some of the Rizvi-ites are proud members of the Ranji Trophy Squad. To sum it up Rizvi Education Society is acting as a catalyst to metamorphosis a learning society.
Source: http://www.rizvi.edu.in/
Address
Rizvi educational complex, Sherly Rajan Road, Off Carter Road, Bandra (W) Bandra (W), Mumbai-400050
---
Connect
26044176
Trending Colleges Near Mumbai