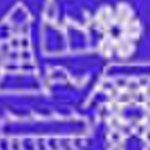 School of Management Lakshmi Narain College of Technology
Bhopal, Madhya Pradesh
School of Management, LNCT was established in 2003 under the aegis of H.K.Kalchuri Education Trust, Bhopal with an aim of setting high standards of imparting quality education. Its founder Shri. J.N.Chouksey, well known for his untiring determination and philanthropic approach has been the guiding spirit and inspiration behind the institute.
School of Management has set new standards of excellence in education, in the field of management. It aims at management education programme that enhances the students' skills and abilities to be intelligent and effective decision makers in today's highly competitive corporate world.
SOM has achieved national status in a short time after being ranked at higher grade in Business India and AIMA survey in 2006.
LNCT- School of Management is one of the most prestigious institute of The Group. The Post Graduate Degree in Business Management (Approved by AICTE & Affiliated to Barkatullaha University, Bhopal) is a full time 2 years program designed to meet the global challenges and international competition.
It aims at training young dynamic minds into becoming entrepreneurial managers with a proactive and pragmatic approach to ever changing business environment variables. Presently, the college offers specialization in Marketing, Finance, HRD, International Business and Systems.
Source:http://www.lnctgroup.in/instituteinfo.php?institute=9&show=105
Address
Kalchuri Nagar, Raisen Road, P.O Kolua, Bhopal. – 462021
---
Connect
07553985302
Trending Colleges Near Bhopal