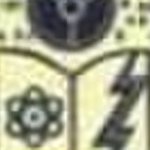 School of Management Studies Jawaharlal Nehru Technological University
Hyderabad, Andhra Pradesh
The School of Management Studies (SMS),Hyderabad was established in 1999 is one of the fastest growing business schools in the country, and this year it has entered into its Decennial Year. The school is predominantly acknowledged for its cutting-edge research, excellent teaching and learning activity in an intellectually stimulating environment. Recently, the school entered into academic partnership with College of Business Administration, San Diego State University (SDSU) and National University of Singapore.
University of Hyderabad, a premier institution of postgraduate teaching and research in the country, was established by an Act of Parliament on 2nd October, 1974 as a Central University. The UGC has identified the University as one of the five exclusive Universities in the country with Potential for Excellence, and provided special funding for all its overall development. The University was evaluated by the National Assessment and Accreditation Council (NAAC) and has re-accredited the University with the highest score in India.
Among the top 50 institutions of Higher Education and Research in India, on the basis of publications and citation indexes, the National Information System for Science and Technology (NISSAT) of the Department of Scientific and Industrial Research (DSIR), Government of India, has rated the University of Hyderabad as the only University in the High Output - High Impact category.
Source: http://www.minglebox.com/college/School-of-Management-Studies-University-of-Hyderabad
Address
University of Hyderabad, P.O. Central University, Hyderabad - 500 046
---
Connect
23132102
Trending Colleges Near Hyderabad