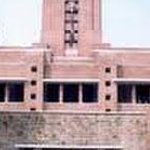 Shri Ram College of Commerce
Delhi, Delhi
First school that was set up by the Trust in the same year was the Commercial School, and then located in Charkhewalan in the crowded walled city of Delhi.
This was the predecessor of the Commercial College and in a way the beginning of commerce education in Delhi.Commerce education in India began in 1886, for in that year a commercial school was set up in Madras.
Commercial institutions were also started in Bombay and Calcutta between 1903 and 1912. At the Collegiate level or the University level the journey began with the establishment of the Sydenham College of Commerce and Economics in Bombay in 1913.
The Commercial School in Delhi introduced a post-matriculation Diploma programme in Commerce under the supervision of Mr. R.K. Kumar, who later was to become the first Principal of the Commercial College (later rechristened as Shri Ram College of Commerce), after its affiliation to the University of Delhi in 1926. The Commercial College heralded the entry of Commerce education in the university system of Delhi.
The initial funds for setting up of the College came from the Dewan Chand Trust. The University accorded recognition to the College for preparing students for its Intermediate Examination (Commerce Group).
Enrolment of the first batch of students was made on the first floor of a 'Hall' opposite the St. James' Church at Kashmere Gate.
Classes started with 12 students and four faculty members from a hired bungalow at 8, Darya Ganj, New Delhi.
In 1932, the College was upgraded to the status of a Degree College and started awarding its graduates the B.A. (Pass) (Commerce Group) Degrees of the University. The B.A. (Honours) (Commerce Group) Degrees were introduced in 1943.
Closely on its heels, the same year saw the entry of M.A. (Economics), and in 1948 M.Com was introduced. In 1949, when the B.Com (Honours) Degree was instituted in the University of Delhi, teaching the course seemed to be natural task of the College.
The B.A. (Honours) Economics was introduced in 1958. In 1951, on its Silver Jubilee, the College decided to convert itself into a College specialising in Commerce and Economics, and also gave itself the present name in recognition of the contribution made by its founder – Shri Ram College of Commerce (SRCC).
Source : http://www.srcc.edu/
Address
UNIVERSITY OF DELHI, MAURICE NAGAR, DELHI-110007.
---
Connect
011-27667905
Trending Colleges Near Delhi