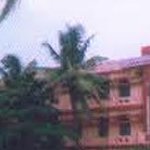 SN Vanitha Mahavidyalaya
Hyderabad, Andhra Pradesh
Sarojini Naidu Vanita Maha Vidyalya, started as a tiny tutorial college, known as UWCA (University Women's Cultural Assocation) college in 1957 was handed over in 1961 to the Osmania Graduates Association (OGA).
It was renamed as Vanita Maha Vidyalaya and was affiliated to Osmania University with PUC in 1962. In 1964 affiliation was obtained or UG courses in Arts and science and the college adopted the motto " Vidya vinayena Shobhate" (Humility adds luster to Education).
In 1969 the noted freedom fighter – Khan Abdul Gaar Kahan popularly known as 'Frontier Gandhi' laid the foundation stone for the main building of the college.
To consolidate its mission to empower women through education and a tribute to the poet, orator, freedom figter, Bharata kokila Sarojini Naidu, the college was renamed as Sarojini Naidu Vanita Maha Vidyalaya in 1971. The founding and naming of the college is therefore, marked by a stately ambience that is all pervasive and ever present.
In 1972 Intermediate in Science and Arts in both English and Telugu media had started and in 1973 B.Com commenced.
Over the years the college has evolved from a meager 400 students to its present stature with a strength of 3500 students.
Source: http://snvanita.org/index.php?option=com_content&view=article&id=219&Itemid=298
Courses
Physical Sciences
2 Courses
Trending Colleges Near Hyderabad