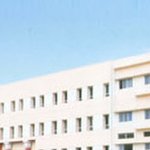 Sree Balaji Dental College and Hospital
Chennai, Tamil Nadu
Sree Balaji Dental College (approved by Dental Council of India and Ministry of Health & Family Welfare, Govt. of India, New Delhi and affiliated to Bharath University, Chennai) with its hospital complex is situated at Pallikaranai, a beautiful suburban landscape on the Velechery Main road, Chennai, easily accessible by road either from Saidapet or Tambaram. A very prominent center of Dental care in the city of Chennai, it has all the amenities and facilities to give first-rate treatment to its
patients. It has since emerged as a center of Dental care attracting multitudes of patients every day. It offers both undergraduate and post-graduate courses of all specialities.
Apart from this, Srilanka Medical Council also recognized Sree Balaji Dental College & Hospital vide its letter dated: 29/11/2004.
Dental education occupies a place of pride in the field of medical studies. Learning here is a collective effort made by students, faculty and patients.
Like any other educational institution, this is also a temple of the art and science of dentistry.
The basic medical and dental training students receive here is of the first order. The busy but calm and orderly clinical Department provides wide clinical exposures.
It is a seat of higher learning in dental specialities. Post Graduate courses leading to Master's Degree are available in five dental speciality branches. Three more Departments are to be added to further enrich the courses.
In order to fulfill the dental auxiliary need, dental technician and dental hygientist courses are added.
Trending Colleges Near Chennai