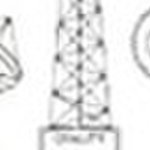 Sri Muthukumaran Institute of Technology
Chennai, Tamil Nadu
The SMIT campus is spread on a serene sylvan setting on the eastern side of the famous Mangadu Kamatchi Amman Temple. The atmosphere is conducive to academic and research pursuit in an area of 43.6 acres at east of Chikkarayapuram, Kundrathur Road, Mangadu, Chennai 600 069, and on the outskirts west of Chennai city, on the Kumananchavadi-Kundrathur Tambaram road.
It is about 15Kilometers from Tambaram Railway station and about 23 Kilometers from Parrys corner. It is easily accessible by frequent city buses and also by a large fleet of our college buses.
Ample open spaces with shady trees add to the aesthetic beauty of the campus and entice the students to learn. The vast college campus has a well- planned network of blocks of various facilities, a well -stocked library and reading halls, classrooms, well-equipped laboratories and playgrounds.
Trending Colleges Near Chennai