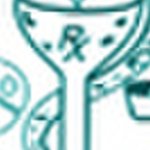 Sri Rama Krishna Institute of Pharmaceutical Sciences
Coimbatore, Tamil Nadu
To acquire knowledge from various medical systems and to create a systematic approach to medical sciences, the College of Pharmacy, Sri Ramakrishna Institute of Paramedical Sciences was established in the year 1987.
Affliation The Tamil Nadu Dr. M.G.R. Medical University, Chennai - B. Pharm and M. Pharm – I(2)/4318/2008 Pharmacy Council of India, New Delhi - B.Pharm. – 32-76/2003 PCI-7175-76 AICTE, New Delhi - B. Pharm – F.No.2-15/B-111/RC (MB)/93 - M. Pharm – F.No.441/TND 19/ E&T (PG)/ 93
Address
395, Sarojini Naidu Road, Sidhapudur, Coimbatore - 641 044.
---
Connect
0422-4500164
Trending Colleges Near Coimbatore