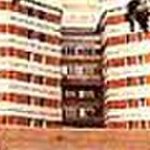 Sri Ramachandra Medical College and Research Institute
Chennai, Tamil Nadu
Thousands of students from India and abroad have graduated and have received the MBBS degree since the medical college was initiated in 1985 in addition to several hundreds who have received postgraduate degrees & diplomas in the various branches of Medicine.
The MBBS course as well as the Postgraduate courses that come under the purview of the Medical Council of India, have received full recognition from the Council. The Institution is included in the World Health Directory and is recognized by the General Medical Council, UK, Ireland Medical Council and Sri Lankan Medical Council thus giving our students an opportunity to widen their horizon in carving their careers.
The Undergraduate Medical (MBBS) program is fine tuned to meet not only the criteria laid down by the Medical Council of India but includes the nuances of education as practiced in Harvard Medical School. Postgraduate education opportunities are available in a wide spectrum of specialities and this is being further strengthened every year.
Our institutional alliance with Harvard Medical International has grown from strength to strength. Sri Ramachandra University will complete a decade of collaboration in education, health and research with HMI in July this year. "Alliance with Sri Ramachandra deepens as milestone approaches in 2007, HMI and Sri Ramachandra Medical College & Research Institute will commemorate the tenth anniversary of an alliance that has helped the Chennai based college become a regional leader in medical education" (quote from HMI World)
its wonderful to see that Sri Ramachandra Medical College and Research Institute is now know as a center of excellence in India for education programs". (extract form HMI Annual Report by Elizabeth Armstrong, Ph.D., Director of Education Programs, Harvard Medical International)
Sri Ramachandra University is a "MRCP Part 2 Clinical Examination Centre" for the MRCP qualification of the Royal College of Physicians of Edinburgh, Royal College of Physicians of London. Sri Ramachandra University is the fourth such centre in South Asia where this examination is conducted outside the United Kingdom.
SOURCE:http://www.sriramachandra.edu.in/university/srmcri.htm
Address
Sri Ramachandra Medical College & Research Institute, No. 1, Ramachandra Nagar, Porur, Chennai, 600 116
---
Connect
044-24768403
Trending Colleges Near Chennai