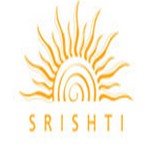 Srusti Performing Arts and Communication Centre
Bangalore, Karnataka
Srishti School of Art, Design and Technology was founded in 1996 by the Ujwal Trust with the objective of providing art and design education in an environment of creativity to maximize the individual's potential.The Ujwal Trust also manages Srishti's sister institution, the prestigious Mallya Aditi International School. Srishti's mission is facilitated by its organizational structure – a "community of learners" comprising industry-experienced faculty and energetic students who continually explore and experiment with art and design pedagogies, aesthetics, values and innovative practices.
We believe that education is beyond instruction and skill; that knowledge is inherently integrated and complex and, hence, learning must be embedded in real-world problems and situations.
We believe in looking beyond the origins of references and citations from scholarly texts and peer-reviewed journals; the references of artists and practitioners of the unschooled also contribute to learning.
We believe in extending education beyond the "gated" and the "preserved"; it should be "permeable" and "porous" allowing students to work at the level of the street and the bazaar, and to explore and experiment with the textures of the rural and the urban. Source : http://srishti.ac.in/about
Address
Dr. Shivramakarantha Nagar, Arbian College Post, Near Hegde Nagar, Bangalore-560 045
---
Connect
9341247198
Courses
Trending Colleges Near Bangalore