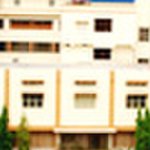 St Josephs Degree and PG College
Hyderabad, Andhra Pradesh
Archdiocese of Hyderabad has been serving the people in the field of Education and Health apart from its Religious activities since 1850. The people of Twin cities of Hyderabad and Secunderabad, especially Christians, expressed the desire that the Archdiocese should have a professional college.
Accordingly, a foundation stone was laid for the College on 14th November, 1996 by the then Hon. Minister for Higher Education, Sri. Basheeruddin Babu Khan. On 10th July 1997, His Grace Late Most Rev.Dr.S.Arulappa, then Archbishop of Hyderabad, blessed the building and Prof. V. Ramakistayya, Vice - Chancellor of Osmania University inaugurated the College.
On March 12, 2011, coinciding with the silver jubilee of his Episcopal ordination, Most. Rev.Thumma Bala was elevated as Archbishop of Hyderabad in the place of Most Rev.Marampudi Joji, who expired in 2010. The college functions under His Grace Most Rev. Thumma Bala DD., Archbishop of Hyderabad. A priest for 40 years, Most Rev. Thumma Bala Archbishop is renowned for clear vision and deep faith. Archbishop is known for his simplicity, transparency in governance, astute managerial and administrative acumen. A pioneer in the field of education and social development, our new Archbishop played active role in establishing schools, colleges, hospitals, engineering institutes and parishes in Warangal Diocese. He is knowledgeable and a linguist well versed in Telugu, English, Hindi, Italian, German and Latin.
Rev. Fr. Dr. V K Swamy is the founder principal under whose leadership and guidance St. Joseph has achieved 2(f) from UGC in 2006, permanent affiliation from OU in 2007,the NAAC " A" Accreditation in 2008. Late Most. Rev. M. Joji, Archbishop of Hyderabad has been our Chairman since 2000 - 2010.
St. Joseph College obtained permission to start Post Graduate courses in MCA and MBA in the year 1998 and 2001 respectively from AICTE and they are affiliated to Osmania University. Today the college has emerged as one of the finest and sought-after educational institutions in the twin cities of Hyderabad and Secunderabad.
St. Joseph College, being a Minority Institution, reserves for itself its inherent and constitutional right (Art 30 (1)) with regard to Management and Administration. The College is privileged to have eminent well wishers, supportive parents, qualified and enthusiastic teaching and non-teaching staff as well as vibrant students.
Courses
Media and Communication
1 Course
Information Technology
1 Course
Physical Sciences
1 Course
Trending Colleges Near Hyderabad