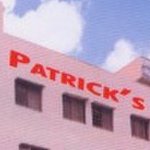 St Patrick PG College
Hyderabad, Andhra Pradesh
St.Patricks P.G College is located in Diamond Towers, New Nallakunta, OU Road, Hyderabad. It is 3 KM away from Osmania University and 30 KM from Shamshabad International Airport. It has a spacious building which is centrally located and easily accessible.
St.Patricks P.G College is promoted by the St. Patrick's Educational Society, which was founded to educate and empower the youth who play a decisive role in shaping the destiny of the nation with the following Vision and Mission.
The society was established in 1994 and The College was established in the year 1997 with an objective to impart quality education to students in the field of Information Technology. The college is affiliated to Osmania University (OU) Hyderabad. The institution has well-equipped with qualified teaching professionals. STPR has emerged as one of the Premier Post Graduate College in the State with an overall intake of 60 students in post graduate course MCA.
The college has a rich tradition of obtaining an academic excellence and overall personal growth. This is achieved by conducting regular examinations, providing excellent infrastructure and above all, with well qualified and experienced faculty members from industry and reputed institutions, who strive in ensuring the all round development of the professionals emerging from this institute.
Address
Diamond Towers , Opp To Food World O.U Road , Nallakunta,Hyderabad-44
---
Connect
040-27606189
Courses
Information Technology
1 Course
Physical Sciences
1 Course
Trending Colleges Near Hyderabad