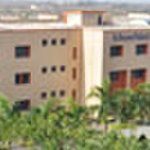 St Vincent Pallotti College of Engineering and Technology
Nagpur, Maharashtra
In our college, sports and acadmics go hand-in-hand. With exceptional talent bursting out in all the sports-basket ball, football, volleyball, badminton, table tennis (you name it!) - the future in sports look rosy. We have teams for all the above-mentioned games who have actively participated in various inter-college and University tournaments.
College has a fleet of 7 busses which pick up and drop students from main point of the city
Our college offers in campus canteen facility for the students where they can have their lunch. The canteen is neat and clean to maintain hygiene. The quality of the food products is continuously monitored.
Source: http://www.stvincentngp.edu.in/index.php/advantantage-pallotti/facilities
Address
Gavsi Manapur, Wardha Road, Nagpur - 441108
---
Connect
917103203745
Trending Colleges Near Nagpur