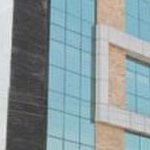 Sujana School of Business
Hyderabad, Andhra Pradesh
Sujana School of Business is an initiative of the Sujana Group, a multi-product and multimillion company with its presence across India. It is an assemblage of entities operating in different sectors and areas of relevance like Steel, Power & Telecom Infrastructure, Energy, Healthcare, Urban Infrastructure and International Trade.
With 25 years of industry experience behind it, Sujana Group understands that most of the B-schools today do not provide any relevant industry exposure to their students aspiring to become successful management professionals.
Sujana School of Business is offering a two-year full-time Post-Graduate Programme in Management (PGPM) with dual dimensional specializations of Sectoral and Functional and under a Memorandum of Understanding (MoU) between Sujana Group of Companies and Jawaharlal Nehru Technological University (JNTU), Hyderabad. The PGPM will be awarded by JNTU, Hyderabad.
The main objective of Sujana School of Business is to mould young men and women into competent professional managers, capable of working in any sector of organized activity, while contributing to the development of the economy and the society.
Source: http://www.sujana.ac.in/index.php?option=com_content&view=article&id=171&Itemid=214
Address
Swaroopa Heights, Plot No.2-56/33/894, Ayyappa Society, Madhapur, Hitech City, Hyderabad-500081.
---
Connect
914065811489
Courses
Trending Colleges Near Hyderabad