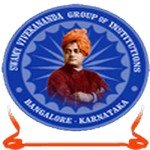 Swamy Vivekananda College
Bangalore, Karnataka
Today the trust with its expertise in identifying job oriented courses that finds good industry exposure has delved into conducting courses related to Computer Application, Business Management, B.Com with Computers, B.Ed. Physiotherapy, Pharmacy under the banner of Swamy Vivekananda College. Also on the anvil of the trust is the college for nursing and Kammanahalli School of Nursing.
The expert faculty team and the art infrastructure complements the study environment at this campus. Without just limiting to the frames of the university syllabus, the emphasis has been laid on practical work and this has been possible only with the futuristic laboratories that have been set up in our campus. The regular seminars and symposiums create a higher sense of industry awareness and keep them abreast of the recent happenings in the corporate world. The co-curricular and sporting activities refine the talents of our students and given them ample opportunities to excel. Added to this the presence of students from different corners of the country gives a total cosmo outlook to the campus.
Our library is a depository of knowledge with the necessary titles related to all subjects taught. Students need not buy books on their own since multiple copies of the titles are available.
The Swamy Vivekananda Education Trust in order to promote education of the highest level has set up a separate academy that is constantly striving to implement quality practices in all its institutions. The academy is also in talks with various foreign institutions to start up research oriented activities in the campus. Source : http://swamyvivekanandacollege.com/index.php?option=com_content&view=article&id=1261:svet-a-pioneer-in-the-field-of-education&catid=106:news
Courses
Physical Sciences
1 Course
Trending Colleges Near Bangalore