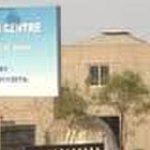 The Apparel Training and Design
Delhi, Delhi
Apparel Training & Design Centre (ATDC) has emerged as India's Largest Vocational Training Network for the Apparel Sector with over 75 ATDCs including 25 ATDC-IGNOU Community Colleges and over 50 SMART Centres and Skill Camps at present in major Apparel clusters spread across 20 states Pan India.
ATDC's National Head Office at "PARIDHAN VIKAS BHAWAN" in Sector-44, Gurgaon manages and monitors the activities of the Pan-India network of ATDC-IGNOU Community Colleges & Centres and also overseas implementation of theSMART Project.
The new building was inaugurated by the Secretary Textiles, MOT, GOI on 22nd November, 2010. ATDC's aim is to train skilled workforce for the rapidly growing export and domestic sectors of the Apparel Industry and upgrade the technical skills to improve quality,
productivity and efficiency in a global context. In ATDCs journey of "Skilling the Apparel Sector" it now has the largest network of 25 ATDC-IGNOU Community Colleges offering Certificate, Diploma & Associate Degree Programmes and over 50 ATDC-SMART Centres & Skill Camps offering 1-4months Certificate Programmes under its banner. ATDC plans to expand to a total of 100 SMART Centres, under the ISD Scheme in the ensuing 2-3 years.
Source : http://www.atdcindia.co.in/index.php?option=com_content&view=frontpage&Itemid=80
Address
Centre D-8/2, Okhla Industrial Area, Phase -I, New Delhi – 110020
---
Connect
Trending Colleges Near Delhi