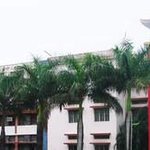 The Bhopal School of Social Sciences
Bhopal, Madhya Pradesh
The Bhopal School of Social Sciences was envisioned and established in 1972 by the founding chairman of the college, the then Archbishop of Bhopal Dr. Eugene D'Souza, in response to the felt need of the time for a broad based, job oriented curriculum with focus on social service and entrepreneurship.
Since its inception it BSSS has evolved into one of the premier educational institutes of Madhya Pradesh shaping the educational landscape of the state.
Initially known for its Social Sciences and Management courses, which were indeed a novelty in the 70s and 80s, it grew and diversified to meet the changing needs of time and education, with the introduction of courses in Commerce, Information Technology and Physical Education.
The Undergraduate programmes were further developed with the addition of Post Graduate courses in Social Work, English Literature, Commerce and Business Administration.
The college offers an International MBA through collaboration with Assumption University, Bangkok in keeping with our sensitivity to global needs. This is a twinning programme where students do part of their studies at BSSS and go on to complete the programme at The Assumption University. The college has introduced two vocational programmes namely M.P.Ed and B.Ed.
The approach to these courses is governed by emphasis on practical orientation and exposure. A variety of extension and co curricular activities and programmes aid the learning process and keep the learners active and involved. Enriching teacher student interaction, sharing of responsibilities, ethical development and social awareness help bring about the integrated development of our learners.
All through the process of its diversification and expansion, the college never lost sight of the vision of its forefathers and continued to be guided by the spirit of the ideology with which the institute was established - building up a student community which is able to take bold initiatives, capable of purposeful and critical thinking, sensitive to the socio-economic needs of our country, that will step out into society and play its rightful role in contributing Towards a Better World.
The strength of our living ideology was put to the litmus test in 2006 when we were assessed by NAAC for accreditation. Our certification as an 'A' Grade institution by NAAC has given us the confidence to stride ahead to higher levels of advancement and excellence.
Our recent strides into new areas of learning have been encouraged and guided by our Chairman, Most Rev Dr. Leo Cornelio, the Archbishop of Bhopal Diocese, whose repertoire of work includes major initiatives in activities and projects that focus on opportunities for the development, training and employment of youth.
We begin this new academic year 2011-2012, steered by his vision of global education, peaceful resolution of conflict, social equality, and high moral standards of personal conduct. Under his guidance we hope to attain high academic standards and enduring values by providing a supporting environment for intellectual, social, moral and spiritual growth with a genuine concern for the world in which we live and for improving human society. With his blessings we step into the academic session 2011-2012.
Courses
Information Technology
1 Course
Humanities and Liberal Arts
1 Course
Trending Colleges Near Bhopal