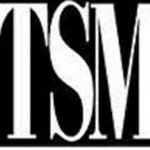 Times School of Marketing
Delhi, Delhi
The Times Centre for Media and Management Studies was set up, as TCMS, in 1985 with a vision to promote excellence in the field of media.
TCMS ran courses on Journalism specific to the newspaper industry.
The journalism courses were transcribed into a new unit called The Times School of Journalism. In 1990 ,TCMS added another school for marketing aspirants called Times School of Marketing.
The vision for the school was to build young graduates tuned to the discipline of marketing as well as giving them a definitive insight into the workings of the media house - the Times of India.
The course was planned to give an overview on all management functions and a deep insight into the discipline of marketing.
The first batch got underway in the year 1990. The programmes are autonomous courses and not linked to any educational bodies overseen by the government agencies. The courses have been readily accepted by corporate world and the Alumni of the school work for reputed media houses and MNCs.
Some of the salient features that have made the school into a viable proposition is the fact that it is The Times Group initiative, a well recognized force in marketing. The faculty is an excellent mix of academia and practitioners.
Source : http://www.minglebox.com/college/Times-School-of-Marketing-New-Delhi
Trending Colleges Near Delhi