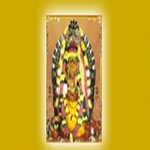 TJ Institute of Technology
Chennai, Tamil Nadu
Three colleges of the Group effectively reflect the philosophy of the ponniamman Educational Trust and the TJ Educational Trust. Every aspect of the colleges has been designed in a manner as to achieve the objectives of the Group in terms of superlative academic standards and the lofty goals of the management.
The colleges are approved by the All India Council for Technical Education (AICTE) and recognised by the Government of Tamilnadu.
The Engineering and Technology courses are affiliated to the Anna University and the MBA and MCA courses are affiliated to the University of Madras.
Spread over a vast area, the colleges have been built with a view to provide students the perfect environment to pursue their education comfortably. The landscaping has been elaborately planned in the manner of foreign universities. In keeping with the management's environment policy, trees have been planted to add to the beauty of the campus.
As the courses are being constantly added on, the infrastructural facilities are also being updated. It is the endeavour of the colleges to give the students ample oppurtunity to widen their horizons in every activity. The management encourage students to interact with them in their overall development. This extends not only to academic matters but to issues regarding their careers and personal matters as well. The colleges maintain close contact with their alumni. Many are well placed in India and abroad and an effort is made to rope in their support for the benefit of outgoing students of the colleges.
Trending Colleges Near Chennai