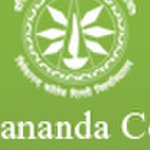 Vivekanand College
Delhi, Delhi
The college was set up in 1970 in Gandhi Nagar by the Delhi Administration (now the Govt. of NCT of Delhi) out of grants from UGC & Delhi Administration with the specific objective of providing opportunities for higher education to women in the Trans Yamuna area. The foundation stone of the present building was laid on 25th Oct 1976 by Prof. S. Nurul Hassan and the building was dedicated by Swami Ranganathananda of the Ramakrishna Mission in 1979.The college started in a school building with approximately 300 students admitted to B.A.(Pass). Since then, the college has witnessed a meteoric rise in the number of students seeking admission in the different courses offered by it.
One of the much sought after colleges in the Trans-Yamuna area, it has grown to its present stature under the able guidance of the founder Principal, Dr Raj Wadhwa and the first Chairperson of the Governing body, Mr. Kataria. The subsequent Chairpersons and members of the governing body and Principals added their valuable contributions to the growth and development of the college over the years.
The dedication, commitment and loyalty of the teaching and the non-teaching staff along with the enthusiasm and achievements of the students over the years have contributed largely to bring the college to its present position.
Today, the college offers ten courses in Humanities and Commerce at the under graduate level, two courses at the Post Graduate level and two add on courses to around 1200 students .Very soon, the college will be offering courses in the science stream also.
Source : www.vivekanandacollege.edu.in
Courses
Media and Communication
1 Course
Physical Sciences
1 Course
Humanities and Liberal Arts
3 Courses
Trending Colleges Near Delhi