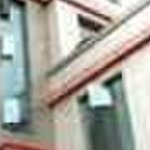 WLC College India (Wigan and Leigh College)
New Delhi, Delhi
WLCI is one of the largest Professional Education Institutions in India with campuses in 25 cities. The institution, today, has over 500 full-time and 900 part-time staff members. Over 12,000 students have been successfully placed over last 16 years in leading corporations in India and abroad.
At WLCI, we have always ensured the relevance of our curriculum and the quality of our instructions, and have continuously worked on integrating our programmes with the requirements of the employers.
WLCI Business Programmes -- primarily focused on organizations' systems, processes and changing trends in the business environment -- enable our students to find the most apt career opportunities in the industry.
This is evident from the fact that in the last 16 years, several thousands of our students bagged good career beginnings and swift progression thereafter.
WLCI Alumni have reached senior management positions in many of the Fortune 500 companies of the world; they are a fine testimony to the quality of our programmes.
Courses