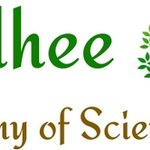 Bodhee Academy Shivaji Nagar
Pune, Maharashtra
We are different because we believe in logical learning; i.e. we teach the subjects to the students in such a way that he is able to logically connect the concepts, thus minimizing efforts to memorize.
One of the reasons why students preparing for MBBS entrance exams are under stress is because teachers in coaching institutes and schools focus on rote learning instead of helping students to connect concepts such that they are effortlessly able to read, relate, and recollect concepts not only during the exams but also after the exams.
We allow the students to attend free demo sessions at our center; the students are free to attend a minimum of three and a maximum of six sessions, after which he or she can take a call on whether he or she wants to join the institute or not.
We want the students to experience our teaching environment, and realize how different we are from the others. We believe that a student should not choose a coaching institute or a teacher just by its results and its past records. A simple explanation for this is that if a popular coaching institute caters to 500 students, then by default some of them, by virtue of their own talent and hard work, would definitely make it to a good medical college. There are many things that make an institute popular; of which branding and marketing are just two things.
Just as one student in terms of aptitude, sincerity, motivation and temperament, differs remarkably from the others, so his classroom and pedagogy requirements may differ from those of the others. To find a good coaching institute for his son or daughter, the parent must try as many institutes as possible, and then make his or her ward join the institute that proves to be the best for his needs.
Teaching Methodology
Individual

Classroom

Online

Address
1263/1, 2nd Floor, Laxmi Sadan, J.M. Road, Shivaji Nagar, Pune – 411007
Course Information
Entrance Exam
Joint Entrance Exam Advanced
Admission Process
First Come First Serve
Batch Timings
11:am-8:00pm
Bodhee Academy Shivaji Nagar Also Coaches For
People who viewed this Tutor also viewed