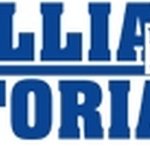 Brilliant Tutorials T.Nagar
Chennai, Tamil Nadu
Brilliant's formula for success is based on the belief that there is a winner in every student waiting to be discovered. Brilliant brings together the most eminent trainers, the most comprehensive study material, and a highly-focussed, uniquely intensive training methodology. Brilliant's faculty of teachers, researchers and support staff work through the year, analyzing the JEE Main, JEE Advance, State Specific Entrance Examinations, the All India PMT (All - India Test conducted by the CBSE), State Specific Entrance Tests, and structuring future lessons and tests accordingly.
Brilliant's tests are therefore extremely rigorous, in tune with the prevailing JEE Main, JEE Advance and CBSE-PMT standards. They are regarded as the closest simulation of JEE, and all the other exams cited above. Year after year, thousands of Brilliant's students emerge victorious in Competitive Entrance Examinations for admission to Professional Courses in Engineering, Medicine and for the recruitment Examinations of the Indian Civil Services and Engineering Services. Invariably a significant number achieve top ranks. In JEE Main, JEE Advance, notably, Brilliant's students have secured the All India No. 1 Rank 21 times in the last 29 years. On an average, 7 out of the Top 10 and 55 out of the Top 100 have been students of Brilliant.
Teaching Methodology
Individual

Classroom

Online

Address
12, Masilamani Street, T. Nagar, Chennai 600 017.
Course Information
Entrance Exam
Joint Entrance Exam Advanced
Admission Process
First Come First Serve
Batch Timings
Multiple Batches
Brilliant Tutorials T.Nagar Also Coaches For
People who viewed this Tutor also viewed