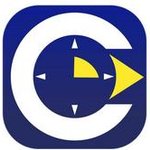 Conceptree Learning Thiruvanmiyur
Chennai, Tamil Nadu
CONCEPTREE is an initiative by IIT Madras alumni with a mission to promote concept based learning targeting competitive exams. At CONCEPTREE our instructors use a scientific approach to teaching called Concept Based Learning. A strong understanding of concepts is important to perform well in any science subject or competitive exams. Our students learn specific concepts, strategies and then practice working through problems that relate to a particular concept or strategy.
Teaching Methodology
Individual

Classroom

Online

Address
No 18, Old No 161, 1st Floor Thiruvalluvar Salai, Thiruvanmiyur,Chennai - 600041. .
Course Information
Entrance Exam
Joint Entrance Exam Advanced
Admission Process
First Come First Serve
Batch Timings
Multiple Batches
Conceptree Learning Thiruvanmiyur Also Coaches For
People who viewed this Tutor also viewed