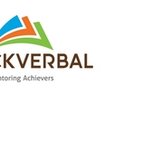 Crack Verbal Infantry Road
Bangalore, Karnataka
CrackVerbal was conceived with the same intention as most startups – "to build a better mousetrap".
Our founder, Arun Jagannathan, had been training students for GMAT, GRE and CAT at various test-prep companies for many years. However, he was frustrated at teaching preparatory courses designed for Americans to an Indian audience. So in 2006, he started CrackVerbal to teach Indians in a unique way that made sense to them.
Since our inception a decade ago, we have rapidly evolved into a leading test-prep company, focusing on the entire application journey – from the time students start preparing for the GMAT/GRE, to the time they get into a program of their choice.
Teaching Methodology
Individual

Classroom

Online

Address
# S-7, 2nd Floor, Gem Plaza, Infantry Road, Bangalore – 560001