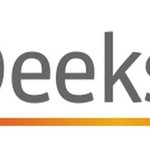 Deeksha Academy Belagavi
Bangalore, Karnataka
Deeksha started with a humble beginning of 40 students and this has spiralled up to over 40,000 students in a short span of 15 years. Deeksha partners with like-minded institutions that dedicatedly deliver quality education at the Pre-University level.
In 1998, Dr Sridhar started providing coaching for various competitive examinations as evening programs in partner schools and open centres under the name of ACE (Academic Centre for Excellence).
In 2004, the first campus 'Deeksha Centre for Learning PU College' was established by Dr. Sridhar & Ms. Lalit Sridhar. Here, both PU and competitive exam coaching were provided together in order to avoid the need for separate tuition classes. In the campus, students go through a balanced program that helps them score well in board & competitive exams.
In 2008, a private limited company was formed by the name Ace Creative Learning Pvt. Ltd. and all activities of ACE were merged with this company. A network of partner institutions was established, being managed with all the professional management experience gathered over the years.
By 2014, we have seen tremendous growth. Currently, there is a total of 30 campuses spread across Karnataka, Maharashtra & Tamil Nadu. 10 campuses in Bangalore, 12 campuses in rest of Karnataka, 2 campuses in Maharashtra & 1 campus in Tamil Nadu.
In 2015, a technology enterprise named 'DigiLearn' was established. The team developed tech products for students named as eDUCATOR and Deeksha PAL. The main objective behind developing these tech products was to help students crack all competitive exams with ease.
In 2016, we launched an android app, dPAL. This android app helps PU2 students prepare for the both board and competitive exams. The app includes various programs like JEE Main, K-CET, CBSE 11, CBSE 12, PU 2 Science and PU 2 Commerce. With features like question bank, videos, synopsis, mock tests students can prepare for exams anywhere, anytime.
Teaching Methodology
Individual

Classroom

Online

Address
College Road, Belagavi, MGV PU College
Course Information
Entrance Exam
National Eligibility cum Entrance Test
Admission Process
First Come First Serve
Batch Timings
Multiple Batches
People who viewed this Tutor also viewed