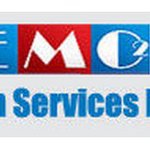 EMC2 Education Services Pvt Ltd Dhankwadi Road
Pune, Maharashtra
Our company was created with a vision to attain best educational services. At Emc2, it is our constant endeavour to offer best teaching & services to highest level of customer satisfaction; through total quality management, pedagogy style and teaching customization techniques.
Our priority still remains our consumers, who we believe are at the heart of our existence. While we are a global company with the highest track record in quality standards that are never compromised, we however, tailor our teaching to suit local needs and desires and ensure that our teaching are always at the right place and at the right time.
We are marching towards our goal in this global competitive environment by religiously following the path of ethics, values, dedication, management excellence and enhanced social values.
Quality is the cornerstone of our success of our pedagogy style is a non-negotiable priority for us.
Our passion to excel in niche segment has given us a unique distinction in every facet of the EMC2. The testimonials received by us are great motivators to better our performance every moment.
In today's dynamic market, with the given opportunities and challenges, we are guided by our core values and corporate motto "Growth through innovation, a customer-centric approach and the relentless pursuit of excellence". I believe that future years to come will bring new optimism, new talent, improved attitudes, improved aptitudes, innovation and so on that will allow us to achieve greater heights.
As a company we intend to remain committed to corporate and social responsibility. In all of our actions we strive to ensure that all economic, environmental and social factors are considered. We believe that this approach, driven by our principles of respect and involvement, makes us more responsible and informed as a company.
Teaching Methodology
Individual

Classroom

Online

Address
K.K Market B.Wings 1st Floor, Shop No-2, Katraj-Bibewadi-Satara Road- Dhankwadi Road.
Course Information
Entrance Exam
Joint Entrance Exam Advanced
Admission Process
First Come First Serve
Batch Timings
11:am-6:00pm
EMC2 Education Services Pvt Ltd Dhankwadi Road Also Coaches For
People who viewed this Tutor also viewed