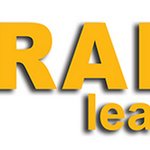 Giraffe Learning Jalvayu Vihar
Bangalore, Karnataka
Our Objectives To equip our students with the right skill sets to bring about a transformation in their analytical, critical and logical thinking. Giraffe is an autonomous private coaching and tutorial centre that prepares and counsels academically qualified students to pursue right careers in the field of Science, Medicine, Engineering and Humanities.
Instruction Methodology Giraffe follows a unique highly acclaimed instruction method (D-I-V-E) where, right from inception a student is encouraged to learn by experimenting with all different aspects of a problem. Students are encouraged to innovate and evolve solutions as they tackle problems from first principles. Solutions are rarely spoon fed to students; rather the student discovers his own methodologies by creative problem solving.
Both rational and critical techniques are evolved and refined with each subsequent assignment & test - to finally peak with the main mock examination. The main focus of any coaching session is not just to impart information but also to see that students get the utmost invaluable tips & methodologies of answering examinations. It is not always the most knowledgeable who get the most marks - but rather the best prepared. Our emphasis is to let students exercise their analytical skills and show them to follow some simple and quick specific principles.
Infrastructure Facilities Giraffe Learning has state of the art infrastructure to conduct their coaching sessions smoothly meeting their entire end-to-end requirements. It has well- designed and elaborate classroom for training sessions. Giraffe Centers across Bangalore, so students do not have to spend precious time travelling. Giraffe Spacious classrooms. Giraffe Proper and comfortable seating arrangements. Giraffe Extensive course material specifically written with the actual exam in mind.
Teaching Methodology
Individual

Classroom

Online

Address
325, Shibha Complex, 3rd Cross, 3rd Block, HRBR Layout, Opp Hotel Sukh Sagar, Next to Jalvayu Vihar Bangalore-560040
Course Information
Entrance Exam
Consortium of Medical Engineering and Dental Colleges of Karnataka
Admission Process
First Come First Serve
Batch Timings
Multiple Batches
Giraffe Learning Jalvayu Vihar Also Coaches For