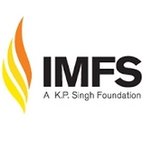 IMFS Andheri (West)
Mumbai, Maharashtra
The Institute of Management & Foreign Studies was founded in 1987, with the charter of providing students the option of studying abroad at the best of institutions. In 1987, that meant only one destination, America! And entry into the highly venerated universities in this Mecca of learning required students to fulfill many requirements, one of which is to do well in entrance examinations such as the GRE® (Graduate Record Examination) / GMAT® (Graduate Management Aptitude Test) / SAT® (Scholastic Aptitude Test) / TOEFL® and IELTS®. IMFS helps you examine opportunities globally - from options not only in America but also in Australia, UK, New Zealand, Canada, Singapore and the rest of Europe.
Source: http://www.imfs.co.in/about.html
Teaching Methodology
Individual

Classroom

Online

Address
E-206, Crystal Plaza, Opp. Infinity Mall, New Link Road, Andheri (West), Mumbai - 53.