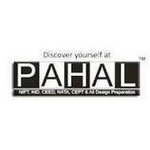 Pahal School of Design HSR layout
Bangalore, Karnataka
Pahal was established in 1999, by some creative and energetic people in supervision of Kiran Singh. Pahal commits itself to preparing you for the best fit with the creativity, in line with your aspiration and expectation. We promise a learning experience that you will remember for all your life. The institute seeks to provide extensive range of training in the least amount of time, with the use of the most modern techniques and facilities. In the past 17 years, 4082 students have passed through these doors to excel in varied streams of design and have made successful careers for themselves. The training at Pahal not only provides you success as an Artist but also helps you establish your career in the fields of applied design, Sculpture, Multimedia, Art Teaching, Architect, Advertising, Photography and many more.
Teaching Methodology
Individual

Classroom

Online

Address
#1658, 27th Main, HSR Layout, Near VLCC 560102.
Course Information
Entrance Exam
Admission Process
First Come First Serve
Batch Timings
Multiple Batches
People who viewed this Tutor also viewed