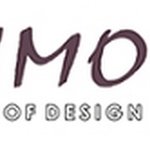 Primo Institute Secunderabad
Hyderabad, Andhra Pradesh
PRIMO – The World of excellence, an exceptional training institute for NATA, NIFT, UID, UCEED, NID and CEED facilitating coaching for architecture and designing based exams. We furnish you with the unprecedented techniques for architecture, say it.. Painting, sketching, pictorial representation of nature or what ever!! We, here at PRIMO are equipped with adept and skilled professionals who are creative and have a passion for innovation in fine arts. We design the module as such it addresses the abstract, analytical and the practical knowledge of the student. We assure you of cracking the test and land in the top class universities which are offering the courses on fashion designing and architecture.
Every one of us may not be blessed to be a world class entrepreneur through our innovation, yet our heart longs for innovative design and we keep on aspiring to become one such designer. But seldom have we have known the approach of becoming one such sought after designer by the companies.
Under the services extended by Primo – a coaching centre for NATA, NIFT, UID, UCEED, NID and CEED Students who are passionate at painting and drawing can be remodelled with artistic attitude and architectural aptitude. Architecture and fashion of today's culture has taken a varied and diversified revolution. As it is based on creativity, smart and innovative ideas will be served with much more importance. Primo stands with in your reach for these type of dynamic attempts and make you successful personnel.
Teaching Methodology
Individual

Classroom

Online

Address
H No – 28, Devaki Chambers, 1-7-74/79, SP Road, Paradise Hotel Lane, Secunderabad, Hyderabad – 500003
Course Information
Entrance Exam
Admission Process
First Come First Serve
Batch Timings
9:00am-5:00pm
People who viewed this Tutor also viewed