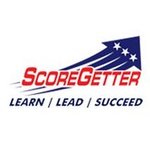 Score Getter Adyar
Chennai, Tamil Nadu
GRE, GMAT, SAT, CAT, IELTS, TOEFL, USMLE on your mind? Don't know where to start? Get in touch with us at ScoreGetter, The company has been dedicated to quality test preparation facilitated by qualified faculty and management. The course content emphasises on strategic methods towards approaching these tests making students supremely confident of their abilities. We at ScoreGetter provide the best possible preparation for students which eventually leads to student passing their target scores by healthy margins. We have the highest number of students who have achieved scores exceeding 325 on the GRE exams and the highest number of 700+ score on the GMAT. With 4 branches in Chennai (Nungambakkam, Anna Nagar, Adyar & Velachery)
At ScoreGetter, our test professionals have designed the Courses to provide you with maximum exposure to the concepts that appear on the GRE, GMAT, SAT, IELTS, TOEFL & CAT, access to the best possible instructors and classroom material and the most comprehensive support system to compliment your studies.
Source: http://scoregetter.com/
Teaching Methodology
Individual

Classroom

Online

Address
No. 7, L.B. Road, 1st Floor,, (Next to Standard Chartered Bank), Adyar, Chennai – 600020.