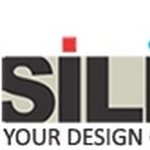 Silica Kandivali
Mumbai, Maharashtra
SILICA provides high quality coaching for entrance exams of NID, NIFT, CEED, NATA and Architecture CET at graduate and post-graduate level. Over the years, we have built several partnerships to further our mission of spreading awareness about design education in India and abroad.
In the last century, Indian consumers, and in turn innovators, producers and marketers, focused on the product's efficiency. In the 21st century, the focus is steadily shifting towards the product's form and functionality (design). For example, key considerations while buying a car ten years back were about mileage, maintenance etc (better efficiency), whereas today's car buyers want a better looking, more comfortable and easy to use car (better design).
This same shift can be seen across products such as clothes, mobile phones, homes, office spaces, laptops, art works, buildings, bridges, computer chips etc. Design is inevitably the next big revolution in the India commercial landscape. As consumers demand better designed products, industry demands more and better designers in fields such as fashion, product, apparel, interiors, construction and animation.
Source: http://silica.co.in/aboutus.html
Teaching Methodology
Individual

Classroom

Online

Address
14, Godavari Chambers, Junction of Adukia Rd & S V Road, Kandivali (W).
Course Information
Entrance Exam
Admission Process
First Come First Serve
Duration
Less then 3 Months
Batch Timings
Multiple Batches
People who viewed this Tutor also viewed