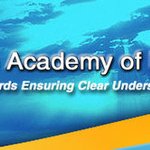 Behere College of Commerce
Pune, Maharashtra
Any country's economic progress brings forth a great rise in number of opportunities as well as competition in its commerce, management and service sector. Accordingly the competition in education field also increases.
In India, there is a routine practice followed by the students of joining private training centers for getting special knowledge of main subjects in their University courses. Almost 90% of the students join private training centers in addition to their respective colleges. There are many private training centers operating in stiff and cut-throat competition. Students select the best center of their choice. A good institution equips its students with the knowledge of the subjects and sees to it that they perfect it. But in this era of information technology and extreme competition, only having thorough knowledge of the subject is not quite enough. A teacher or an institution has to take necessary efforts to enrich its students with the ability and the confidence to apply the knowledge they have learned, in the real life business situations.
Our goal is to prepare our students not just to excel in the academics but also to provide them a variety of ways to develop their personality as future entrepreneurs and managers.
in last 30 years more than 45,000 students have studied in Behere's academy. More than 15,000 students have completed M.Com., M.B.A.,C.A.,C.S. or C.W.A. For last three years there are more than 5500 students getting enrolled each year. Currently there are EIGHT branches Of Behere's Classes in Pune.
Address
Sagardeep Complex, 234, Navi Peth, Pune-411 030.
---
Connect
020-24331448
Courses
Information Technology
1 Course
Trending Colleges Near Pune