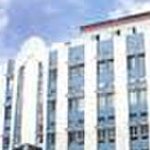 Bharatiya Vidya Bhavan
Bangalore, Karnataka
In the changing business scenario characterized by intense competition, increasing outsourcing and high customer expectations, jobs-content is changing frequently and Managers have to play multi-roles.
The organizations have to keep updating the competencies required for the job to ensure superior performance. Talent is become increasingly scarce and organizations are vying with each other to acquire and retain talent. The changing business scenario and increasing outsourcing pose challenge in this regard.
The Managers have also to constantly upgrade their knowledge base, skills and competencies. The challenge posed to upcoming executives is to not only specialize in their area of work, but also have adequate knowledge in all areas of Management – broadly grouped as Finance, Marking and HR.
The Post Graduate Executive Management Program (PGEMP) Which has been launched by Bhavan, starting from July 2006 will provide skill and knowledge inputs in all the above areas which will help the executives, so that they not only perform better in their roles but also aspire for higher positions within the corporate and the Industry.
An exclusive offer – the Bhavan's Post Graduate Executive Management Programme also comes structured to meet the dire needs of these neo-managers but considers their constraints of time and space.
Courses
Trending Colleges Near Bangalore