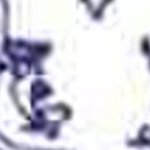 CSI Ewart Womens Christian College
Chennai, Tamil Nadu
The Madras Diocese of the Church of South India launched the C.S.I. Ewart Women's Christian College in 1997. Rev.Sandy Mac Donald, Moderator of the Church of Scotland declared the College open on 29 September 1997. Rt.Rev.M.Azariah, Bishop in Madras at that time, inaugurated the College on 31 October 1997 at its first location at C.S.I. Ewart Girls Higher Secondary School. Dr.Mrs.P.Chandrasekaran was the first Principal.
In 1893, Rev. Adam Andrew, missionary of teh Free Church of Scotland founded the Christian settlement of Melrosapuram on 72 acres of land with 13 families. It was to this sprawling and lush location that the college moved into during 2001. The present Chairman of the College, Ret. Rev. Dr. V. Devasahayam, Bishop in Madras initiated the Hostel project in 2005 so that the students from distant locations in Madras Diocese could have access to higher education in Ewart College and fulfill the mission of the college.
The College offers a sound liberal Christian education in disciplines that have potential for a productive career. Students also learn by carrying out independent research projects. The College aims at the development of character and total personality development of each student through a wide range of curricular and co-curricular activitites and student organizations. The College Chaplain supports the spiritual development of the community and provides counseling.
( Recognized by the Government of Tamilnadu G.O. Ms. 457 dt. 27.08.1997 and affiliated to the University of Madras - NOIA/GJI 97-98 dt.13.11.1997 )
Address
Melrosapuram - 603 204, Kancheepuram District.
---
Connect
044-27464706
Courses
Information Technology
1 Course
Physical Sciences
3 Courses
Biological and Environmental Science
1 Course
Trending Colleges Near Chennai