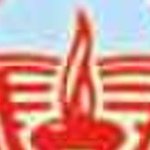 CU Shah Science College
Ahmedabad, Gujarat
C.U.Shah Science College has academic and educationally inspiring ambience. The college has nicely maintained campus with two separate buildings for theory and practical classes.
The building used for the theory classes has big, airy, well-ventilated rooms with comfortable spacious wooden benches for students to occupy their seats. These class rooms are spacious enough to conduct lectures with the help of the Over Head Projectors.
The other building being used for the practical sessions has one of the best laboratories in the state. The Laboratory Building as it is popularly called, has wll-equipped, well-maintained and updated laboratories of Physics, Chemistry, Electronics, Bio-chemistry and Biology.
The college also has a small botanical garden on campus to spread ecological and environmental awareness among the students.
Source:http://pathtocolleges.com/scdet.asp?rid=1549&institute=CU_Shah_Science_College,_Ahmedabad
Trending Colleges Near Ahmedabad