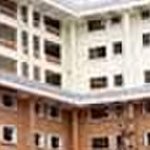 MAEER MIT School of Management
Pune, Maharashtra
MIT School of Management (MITSOM) was established in 1987 to impart value based education in the field of Management Science with the aim of creating global leaders and entrepreneurs for the nation. MITSOM was conceptualized by Prof. Ganesh Rao which was then grew from strength to strength. MITSOM has witnessed a phenomenal growth in terms of quality and quantity, and has set itself a mission to be amongst the top ten Management institutes in India.
MITSOM boasts its association with reputed professionals like Hon'ble Shri. T. N. Seshan, Padmashri Dr Raghunath Mashelkar , Padmashree Dr. Vijay Bhatkar , Prof. (Dr.) V. D. Karad, Prof. Rooshikumar Pandya, Mr J. F. Riberio With many other distinguish personality and has been receiving directions and guidance from them as the members of Governing Council of MITSOM. MITSOM conducts two years full time post graduate courses affiliated to University of Pune namely MBA & MCM,MMM,MPM.MITSOM also conducts part time PGDBM,PGDIEM,MBS courses affiliated to University of Pune. MITSOM has conducted number of Management Development Programmes (MDP) for working professionals and corporate clients.
Courses at MITSOM are designed to equip students and managers with skills to meet the challenges and opportunities of the corporate world. MITSOM takes extra initiative for overall development of students. With world class infrastructure, knowledgeable & experienced faculty, MITSOM is a leading provider of advanced learning opportunities that strengthen the leadership capabilities of students. Our value based learning model provides transformational experience that fosters professional, intellectual, and personal development.
Source : http://www.mitsom.org/index.php?option=com_content&view=article&id=156&Itemid=276
Trending Colleges Near Pune