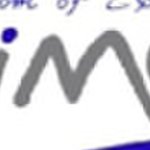 National Institute of Mass Communication and Journalism
Ahmedabad, Gujarat
National Institute of Mass Communication and Journalism (NIMCJ) is set up by Vishwa Samwad Education Foundation (a trust registered under The Bombay Public Trust Act, 1950) to serve the nation by nurturing young generations through advanced journalistic fervor. NIMCJ is recognized by Gujarat University.
NIMCJ is committed to harness the power of communication in promoting the common good. It will accomplish this through advanced learning, research, and innovation, primarily among journalism, communication and knowledge management professionals in Asia, for empowered and responsible leadership in the industry and society. It aims to provide contemporary relevant quality media education.
We believe in the potential of the media as a tool for integral development. This remains the guiding factor in our striving for professional excellence. We believe that mastering one's craft is only one aspect of media training. It is as important to recognize how issues such as those of culture, class, race; gender and ideology influence the creation and the `reading' of any media text.
We provide a professional media education which emphasizes the values relevant to our own unique cultural context. In brief: a pedagogy which is flexible, innovative, experiential, and encourages professional responsibility; in which the personal bond between teacher and student is respected and nourished; which is sensitive to socio-development needs; and responsive to secular values and human rights. We believe that in a shrinking, more interdependent world the NIMCJ should provide a special space and place for young graduates not only to discover the media world, but also to discern how to bond with our worldwide human family through communication. We believe that at NIMCJ we can transform students, slowly but surely, into "people who truly know how to live and contribute to our global human community".
Address
4th Floor, SHAPATH- I, OPP. RAJPATH CLUB, S.G. HIGH WAY, BODAKDEV, AHMEDABAD.380015.
---
Connect
91-79-65120097
Courses
Trending Colleges Near Ahmedabad