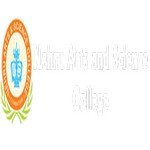 Nehru Arts and Science College
Coimbatore, Tamil Nadu
Nehru College of Educational and Charitable Trust, established at an auspicious moment in the year 1968, with the primary objective of rendering selfless, dedicated and yeomen service to cause of higher education originally in the field of Aeronautical Engineering and subsequently in the field of rest of engineering branches, Management, Arts, Science, and Paramedical Sciences and has added feather after feather to its Cap. Its educational service to the poor underprivileged and downtrodden in the society is freely accessed and widely appreciated by the people, especially from Tamil Nadu and Kerala.
Over the period of nearly four decades, it has established and patronized a number of prestigious Educational Institutions, all of which have grown to the stature of being accredited with ISO 9001:2008 certification by the International Certification Services.
The Trust headquartered at Coimbatore has two years back spread its wings to the neighbouring Kerala State too by establishing Educational Institutions of high reputation. The Trust was registered at Coimbatore registry as a Public Charitable Trust with registration number 114 dtd.9th Feb 1994.
Address
Nehru Gardens , T.M Palayam, Coimbatore - 641 105
---
Connect
914222623055
Trending Colleges Near Coimbatore