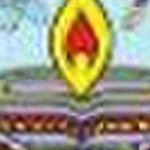 Parekh Brothers Science College
Ahmedabad, Gujarat
Parekh Brothers Science College, Kheda was established in 1961. The college is Gujaraj University & accreditated by NAAC-C Grade.
There vision is to cater higher education in Basic Science by providing equal opportunities to learn, develop and establish without any discrimination of cast, creed & sex and thereby buildup self reliant, value based and scientifically skilled citizens who wish to serve the Nation and the society by building up a career, pillared on "Basic Science".
A variety of teaching and learning techniques are employed to impart knowledge and skills to students at Parekh Brothers Science College in its various departments.
Source:http://www.minglebox.com/college/Parekh-Brothers-Science-College
Address
Dakor Road, Kapadwanj, Kheda, Gujarat, India - 387 620
---
Connect
02691-253133
Courses
Physical Sciences
4 Courses
Biological and Environmental Science
1 Course
Trending Colleges Near Ahmedabad